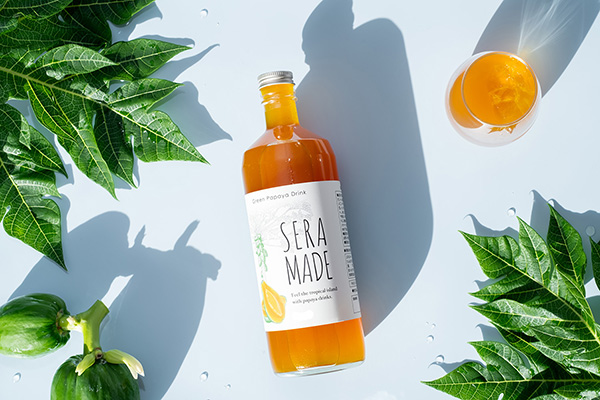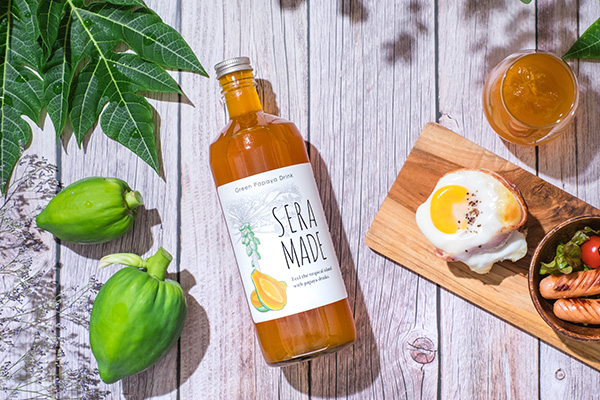 About SERA (Sera plateau)
The Sera highland in Hiroshima Prefecture has a rich natural environment with significant temperature differences between day and night, and is well-known as a major agricultural region.
It is suitable for cultivation and produces delicious crops. We wanted to share the greatness of blue papaya, which is grown with our dedication to farming, with many people, so we turned the blessings of nature into a product called SERA MADE.
Please enjoy Green papaya easily and deliciously, which is not often eaten in daily life.
Green papaya drink (Mango flavor)
This drink combines Green papaya from Sera, Hiroshima with over 75 types of fermented vegetables and fruits, and is finished with mango flavor.
This drink support your beauty and healthy lifestyle by combining green papaya (known as a superfood) with fermented plant extracts known for their health benefits such as improving immunity and body constitution.(anti-aging, improving gut environment, etc.)
Its concept is to deliver the crystallization of nature's blessings from Sera.
We have created a product that caters to your beauty and health habits, so please enjoy it !
Company Profile
Trade name
Mochida Farm
Brand name
SERA MADE
Company name
Mochida Construction Machinery Co., Ltd.
President
Hiroki Mochida
Address
1471 Teramachi, Sera-cho sera-gun, Hiroshima
722-1701 JAPAN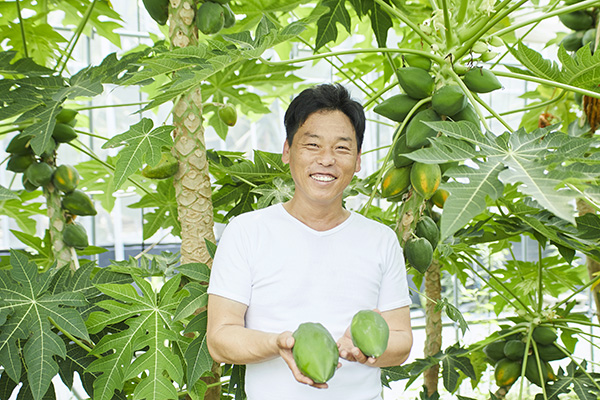 President / Hiroki Mochida